Partner of MUC Consulting Wahyu Nuryanto became the representative of Indonesia as a candidate for Transfer Pricing Practice Leader of the Year in the Asia-Pacific Tax Award 2021 organized by the International Tax Review (ITR).
The ITR Asia-Pacific Tax Award is an annual award given to tax professionals and firms in the Asia-Pacific Region. This award is also an international recognition of the outstanding achievements by tax professionals over the last 12 months.
In the Individual Awards category, Wahyu Nuryanto competes with six candidates for the Transfer Pricing Practice Leader of the year from six different countries in the Asia-Pacific Region. Here are the nominations for Transfer Pricing Practice Leader of the Year 2021:
Wahyu Nuryanto – MUC Consulting (Indonesia)
Craig Silverwood – MinterEllison (Australia)
Geoffrey Soh – Baker McKenzie (Thailand)
Luis Coronado – EY (Singapura)
Maulik Doshi – Nexdigm/SKP (India)
Theresa Goh – Deloitte (Malaysia)
Xiaoyue Wang – KPMG (China)
Wahyu Nuryanto is a Partner of MUC Consulting who focuses on transfer pricing issues. He has a deep understanding of International Taxation, especially related to Double Tax Avoidance Agreement (DTAA) and the Japanese Taxation System.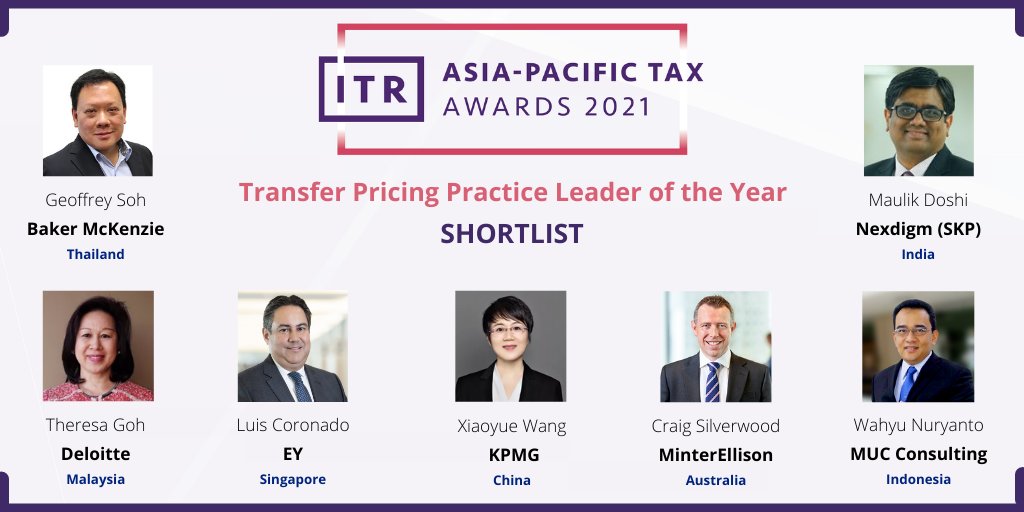 In the same event, there are 16 best tax consultant awards based on jurisdiction or country (Jurisdiction Awards). MUC Consulting is one of the nominees for one of the categories, namely Indonesia Transfer Pricing Firm of the Year.
MUC Consulting is a business consultant supported by more than 200 professionals in Jakarta and Surabaya. These professionals come from diverse backgrounds of expertise with the majority in the fields of taxation, customs, law, and accounting.
ITR plans to announce the winners or recipients of the 2021 Asia-Pacific Tax Award virtually on August 26th. The prolonged Covid-19 pandemic has impeded the implementation of direct award announcements and ceremonies.